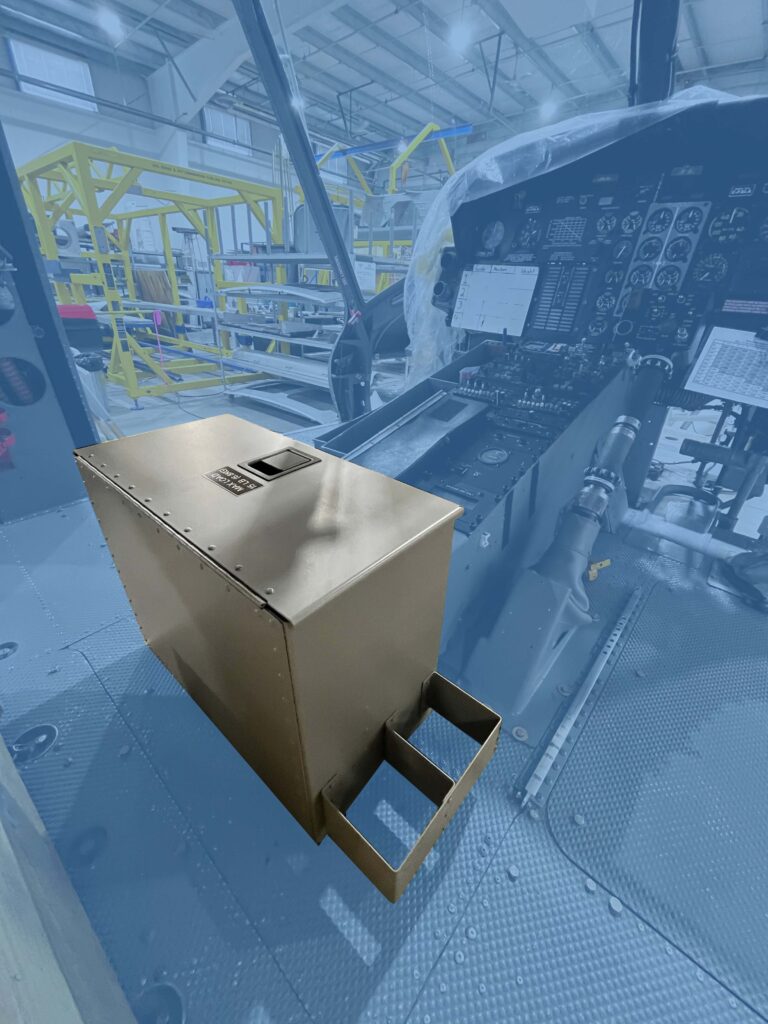 Kelowna, BC (November 3rd, 2023) — Alpine Aerotech announced today that they have officially received Transport Canada Civil Aviation (TCCA), and Federal Aviation Administration (FAA) Supplemental Type Certificates (STC) for a convenient stowage compartment that installs to the AFT of the center pedestal in Bell medium helicopters (205, 212, 412)
The Alpine Aerotech AFT Pedestal Stowage Compartment utilizes dead space between the crew, and AFT facing seats, and provides contained space for items accessed by the pilot/co-pilot. It features internal and external dividers perfect for flight manuals, radios, and other belongings. Compatible with both standard, and modified height center pedestals, it boasts 36.75 liters of stowage space, and has a capacity of 15lbs. Once installed, it can be removed and re-installed in minutes (4 screws).
"This product evolved directly from one of our customers operational requirements" explains Taylor Wilson, Manager of Manufacturing at Alpine Aerotech. "They wanted a simple compartment where their flight manual could be secured, while providing additional space for other daily use items. I think this kit really fulfills the need".
For more information email: sales@alpineaerotech.com